What is the difference between copywriting and content writing?
---
One of my favourite explanations is in this article. In short: Copywriting focuses on generating sales material that promotes a product (sales pages, web pages, brochures, etc.). Content writing aims at educating readers and concerns the production of posts for blogs and/or articles for publications. ​ Copywriting is usually short-term, sales-focused, with low lead time and high sense of urgency. ​ Content writing is more evergreen, engagement & relationship-oriented, with high lead time and usually not much sense of urgency.
---
What/Who is a sustainability copywriter?
---
Check out my copywriting services, my story and watch the video below to find out!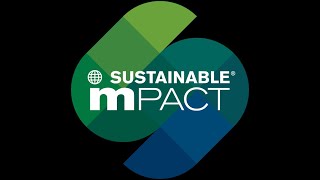 ---
What is UX copywriting?
---
UX (user-experience) copywriting consists of writing copy which makes life easier for digital users (website visitors, app users) who want to achieve a speficic goal. UX copy includes instructional text for software, calls to action buttons, menu items, error messages, help section etc.
---
What is a short story?
---
A short story is a fictional tale. It is generally between 1,000 and 5,000 words. Pieces longer than 7,500 words tend to be defined as Novellettes.
---
What is climate fiction (a.k.a. cli-fi)?
---
​As brilliantly defined in this speculative short stories collection, "climate fiction focuses on anthropogenic climate change rather than natural unstoppable ecological catastrophes... ...Emerging initially as a subset of science fiction, climate fiction straddles genre boundaries: science fiction, utopia, dystopia, fantasy, thriller, romance, mimetic fiction, nature writing, and the literary, from fast-paced thrillers, to inward looking present day narratives and even historical fiction. It uses real scientific data to translate climate change from the abstract to the cultural."
---
Are there any cli-fi short stories collections?
---
​Yes, please see here for my favourite ones.
---
What is a ghostwriter?
---
A ghostwriter, or simply called "ghost" in the writing world, is a writer who gives voice to other people's stories. He writes books, speeches and other texts that are officially credited to another person as the author.
---
What can a sustainability copywriter do for my business?
---
Check out my services to find out more!
---
What can an sustainability content writer do?
---
Check out my services to find out more!
---
What can a sustainability technical writer do?
---
Check out my services to find out more!
---
What is the difference between B2B and B2C copywriting
---
First thing, first. "B2B" stands for "business to business," while "B2C" means "business to consumer." B2B businesses sell products and services directly to other businesses. B2C businesses sell products and services to customers for personal use. Check this article to see how copywriting will change depending upon who you work with (B2B or B2C).
---
What is SEO?
---
SEO stands for search engine optimisization. In simple words, it refers to a series of strategies to implement for your site/blog content to rank well on google. My favourite mentor on this is Neil Patel. I highly recommend his free SEO training and Ubersuggest tool for keywords/content optimisization!
---
What is direct response copywriting?
---
Direct response copywriting is the (profitable) process of writing copy to spur a customer to take an immediate action (signing up to a newsletter, buying a product, etc.) To find out more about this art, check this article!
---
How do I choose the right copywriter?
---
1) Niche matching When looking for copywriting services, relevance is the key. The right copywriter is an expert in your niche. For instance, if you are a brand selling sustainable fashion materials, aim for a sustainability copywriter with experience in the fashion industry. Or if your startup wants to advertise their circular economy product ideas, you want someone with an expertise in writing about circular solutions. 2) Portfolio screening Once you've narrowed down your search, next step is to check the portfolio of your shortlisted experts (e.g. sustainability copywriter). Examples of their work may be on their personal website/ blog, LinkedIn profile or other platforms like UpWork. These will help you understand the best fit in terms of style/voice. 3) Ask for testimonials Last but not least, make sure you ask for testimonials. Social proof is the ultimate check to ensure you get the copywriting services you need.
---
---
Frequently asked questions